Image via Social Status
A discussion about storytelling, sneaker culture, and meaningful life with James Whitner.
The days of announcing shoes and then carefully arranging them on shelves for customers to purchase at their convenience are long gone. A fuzzy first glimpse of a pair that has been stolen from a factory, a celebrity endorsement, and weeks of build-up are common beginnings for product cycles nowadays. Before the shoe even drops, you're frequently exhausted just from thinking about it.
Brands are no longer given the chance to completely disclose a project that they have been working on for months—or, in many cases, years—because there have already been innumerable conjecture-filled online debates declaring the idea to be "fire" or "bricks." Brands, like James Whitner's Social Status, are defying convention by creating tales before thinking about product design and taking the lead by sharing narratives with the public rather than just products. By relying on personal experiences, and making ensuring that those experiences are both relatable to the people they portray and understandable to others who haven't lived them, this is accomplished.
This time, Whitner's Social Status has teamed up with Nike to create a four-part series with the theme "The 1st & 15th" for the brand's recently-reintroduced Attack silhouette. Every month, food stamps, disability cheques, and other payments arrive on these two days. No matter how difficult things may be, on the first and fifteenth, everyone is awake and functional. Even Bone Thugs-N-Harmony wrote a well-known song about the liberation and relief those times offer. According to Whitner, the narrative "explores the art of the hustle"—a concept that people who depend on these two days frequently have to learn. As it did with its back-to-school campaign last year, Social Status previously promoted free lunch programmes in 2021 and used narrative to emphasise kids' perspectives.
The second pair of the quartet, the "Social Currency" pair, is about to premiere after the "Silver Linings" hue did so last month. Additionally, in association with Loyd Visuals, Social Status created a video-based narrative comprised of four chapters to go along with the shoes. Hypebeast got down with James Whitner to talk about storytelling, sneaker culture, and living a meaningful life as "The 1st & 15th" series progresses.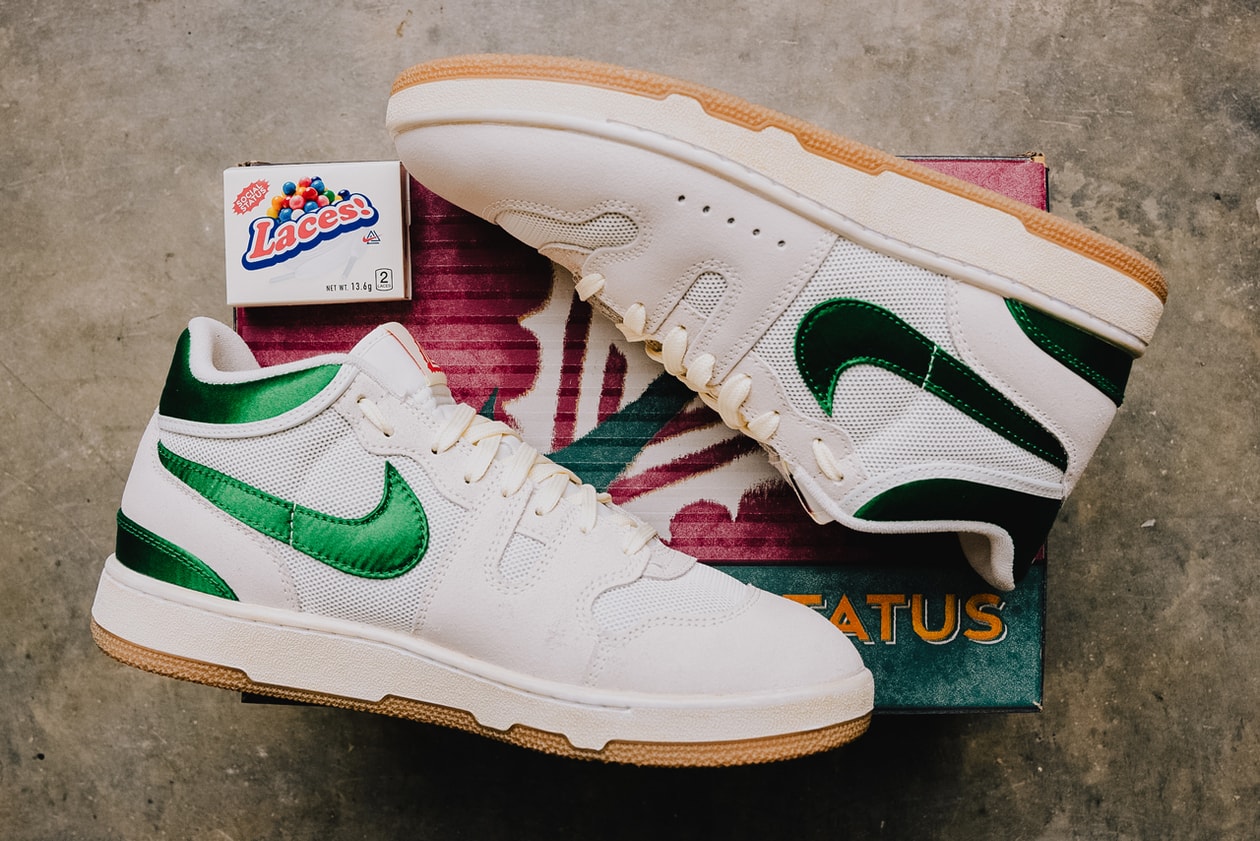 Image via Social Status
How do you make sure that storytelling is at the forefront of each project you work on?
These concepts always begin with "why" It provides context for the narrative we want to present, after which we apply that narrative to the product. Working in this manner ensures that storytelling is the primary focus of everything we do. Take the Attack, for example. We've created a multi-layered narrative to go along with its release that mimics the shoe's tear-away layers.
What is the meaning of this story to you?
When you think back to the "Free Lunch" narrative, you can see how important the free lunch programme was to maintaining the one meal you received each day, dinner. In between, it was all about rushing to prepare the rest of your meals. Anything from flipping chips to playing basketball three-on-three for pizza might be considered scrambling. I used to be the ball-playing man on the court, but now my 11-year-old kid is getting in trouble for selling snacks. This week, we wanted to talk about how kids get started.
How do you involve the audience members who are unfamiliar with these kinds of stories in the discussion?
The fact that people recognise there is something concrete with the projects we put together is a privilege for us. The audience that is aware of this will follow the story, which attracts viewers who are unaware of the context and gives them a glimpse behind the scenes. These instances are essential because they can aid in your comprehension of cultural differences.
Using something as widely popular as trainers is the best way to achieve this, right?
Exactly. People spoke passionately about their personal connections when components like the food stamp book were there, including people you'd never suspect were recipients of food stamps. By using it as social currency, we were able to expand the idea's scope. These instances spark discussions and actively involve the audience, which strengthens interpersonal ties and broadens our perspective of one another. The problem with leaks is that they make it difficult for us to present our stories the way we want to when a shoe surfaces early.
Shoe leaks are unavoidable at this point. How do you deal with them?
Why get angry over something I can't control, I ask myself. When someone sends me a leak, I always reply, "What do you think?" I am unable to confirm its existence. It might be a smart concept if it doesn't already exist. I am unable to tell you if it does. Let us tell our narrative, please, at the end of the day. Leaks make everything transactional, but we are not transactional.
How do you keep readers interested as a series progresses?
The narrative keeps people interested and enthrals children as we go. It's about giving them space to do things on their own, not about stepping in and being the big homie trying to tell kids what's proper. We wouldn't sell anything if I had my way, but without sales, our business could not function. It's about advancing humanity by sharing stories and uniting people via memorable encounters. That's the bit that makes me so happy. All of this is intended to alter the way we view one another. When you are able to perceive someone from a different perspective, walls come down.
Can you explain where the video series stands right now?
You have Q, who arrived and was afterwards robbed. From this point on, it's critical to pay attention to the characters who are close to Q, getting to know them, and comprehending the choices they make. Children should be able to draw lessons from the stories they watch, and in this case, it is clear that those who are close to you may not always have your best interests in mind. In this story, Q learns how to read people after growing up in challenging circumstances and finding out what they want from them before they even realise it. Drip has now joined the picture, and in episode three, we'll discover how she can support Q.
What do you want readers to take away from this release?
I won't give away the conclusion of the narrative, but to put it simply: live purposefully. Risk-taking is a requirement for success, and that is what Q is learning in Business 101. In the first episode, he's thriving, yet failure happens in everything. He would have no experience if he didn't begin. He would have no experiences if he remained motionless. Be active rather than sitting still. Kids who can take initiative and question the way things are done are crucial. They must have their own experiences in order to push us, which makes us all better.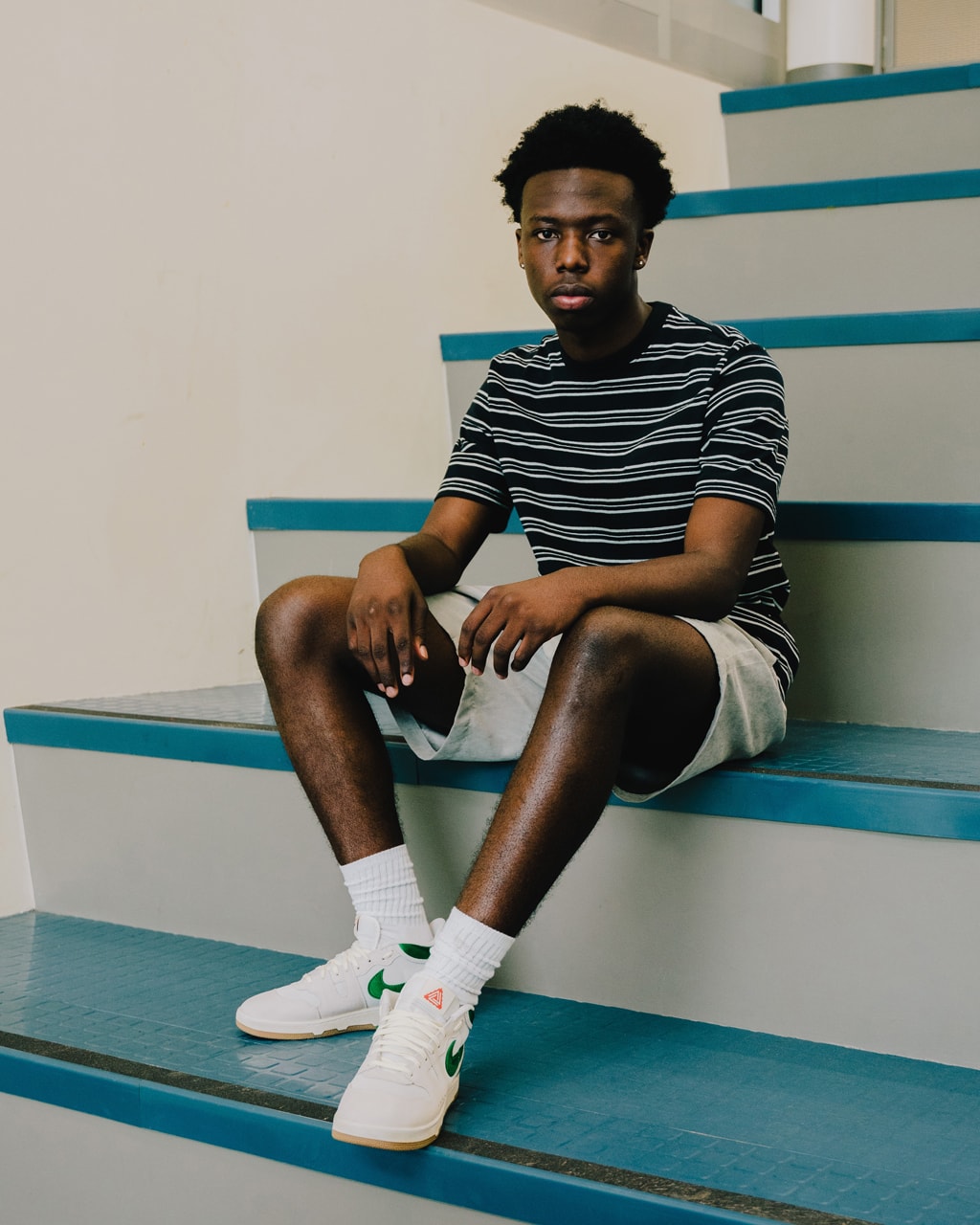 Image via Social Status
Disclaimer: We aim to provide the latest updates in the fashion world. However, Hype Vault cannot verify the reliability of any unauthorized leaks or rumors unless this information comes directly by the brands themselves.