Image via Tim Hans
The trainers include graphic grip tape overlays, cracked leather uppers and graphic insoles and tread.
To express his love for skating and its culture, Tobias McIntosh established his own label, Crenshaw Skate Club. And this year, the company that aims to empower skaters from inner cities throughout the world is expanding its collection of footwear collaborations with a team-up with Nike and its Nike SB sub-label for the SB Dunk Low. This undertaking is a continuation of the Jordan Brand and Air Jordan 36 Low PE venture that was first unveiled in 2022.
Its graphic grip tape overlays immediately catch your eye since they are covered with a static-like pattern in mint green, with a subdued purple colour in the background. The toe boxes, quarters, and collars are made of creamy cracked leather panels that sit next to these panels, while the Swooshes and heel overlays are done up in a blue colour that resembles a nurse's scrub. The whole name of Crenshaw Skate Club is stamped to the heels of the insoles, while its acronym appears on the tongue banners. The internal sides of the tongues have clip art kid images on the left shoe and another Crenshaw Skate Club hit on the right, albeit they are not visible here.
On June 6, 2023, The Crenshaw Skate Club x Nike SB Dunk Low has seen the light of day in official photographs. The Nike images show additional information about the shoes, such as its two sets of graphic insoles, one of which is decorated with palm trees and skies inspired by Los Angeles while the other features heat map-like patterns all throughout. 
Since the collaboration has been circulating on social media for a while, Tobey McIntosh's Crenshaw Skate Club has now confirmed it is "Coming SOONER than expected."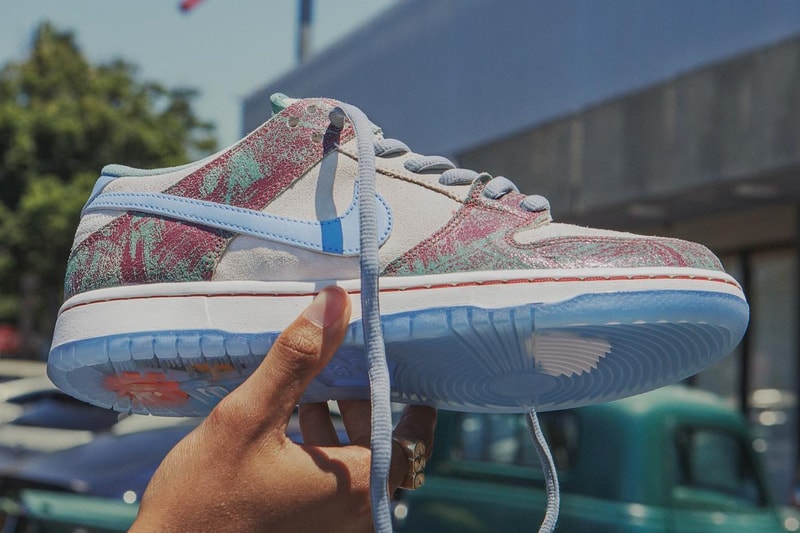 Image via Tim Hans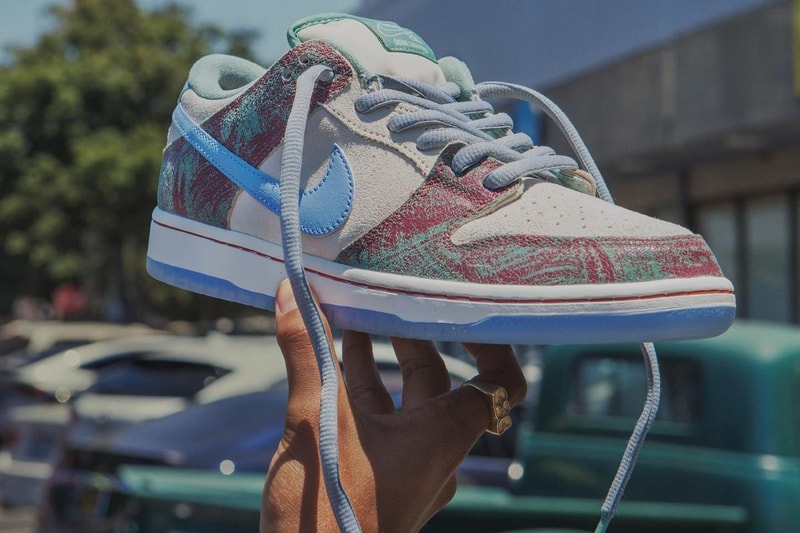 Image via Tim Hans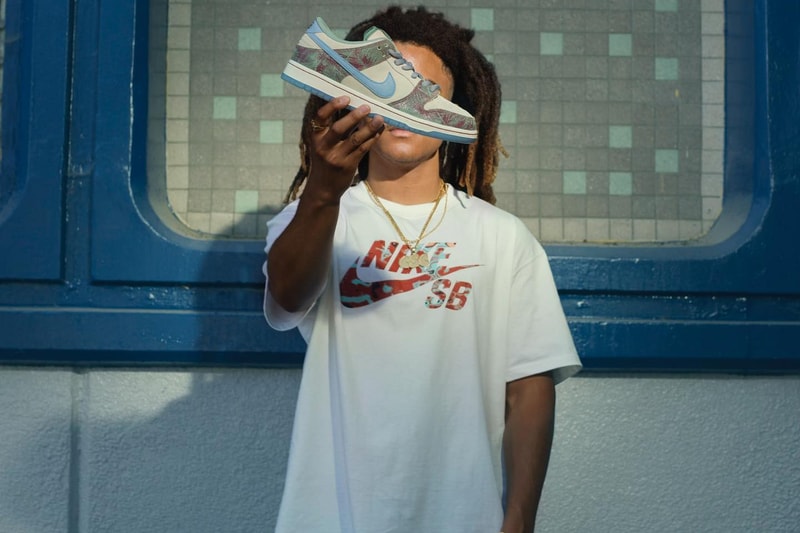 Image via Tim Hans
Disclaimer: We aim to provide the latest updates in the fashion world. However, Hype Vault cannot verify the reliability of any unauthorized leaks or rumors unless this information comes directly by the brands themselves.