Image via Solesavy
A cap of 100 pairs.
The inventive aesthetics of Spider-Man: Across The Spider-Verse, which hit theatres earlier this month, received overwhelmingly positive reviews from Marvel fans. An Air Jordan 1 Utility Stash colorway was spotted in the movie, and now we know that it has also been produced in actual form, so footwear aficionados were also able to enjoy a part of the movie. Only 100 pairs in this unique colorway were made, and they have all been distributed to friends and family. Thanks to SoleSavy, pictures of the couple have surfaced.
The sneakers don't have any official Spider-Man branding, but they nevertheless have a few interesting features. While the majority of the space is decorated in black, there are purple accents that show through the perforated leather toe boxes and ankle flaps. These web-slinging trainers include utility pockets attached to the quarter panels and heels, and both have tiny red accents that allude to the superhero suit. The shoes also come with extra sets of pink and purple laces.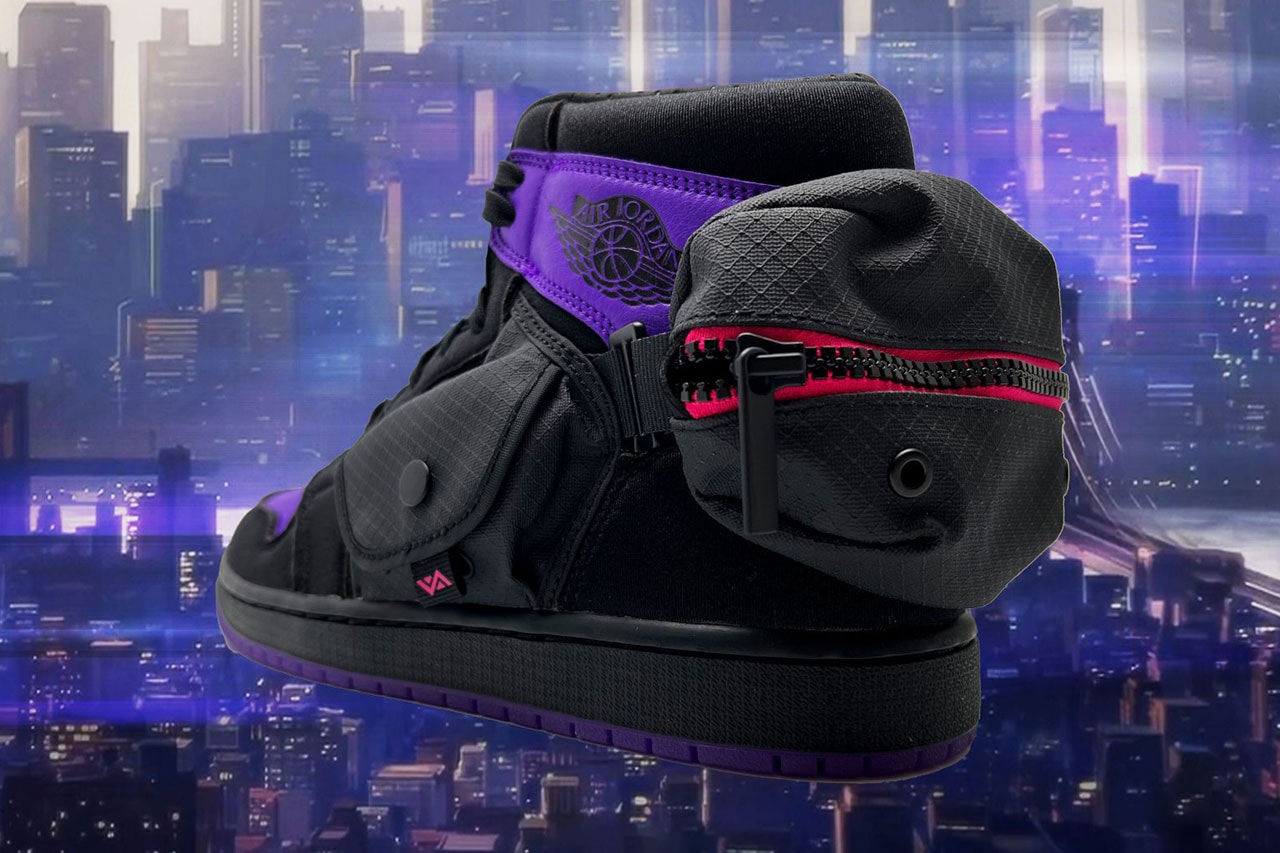 Image via Solesavy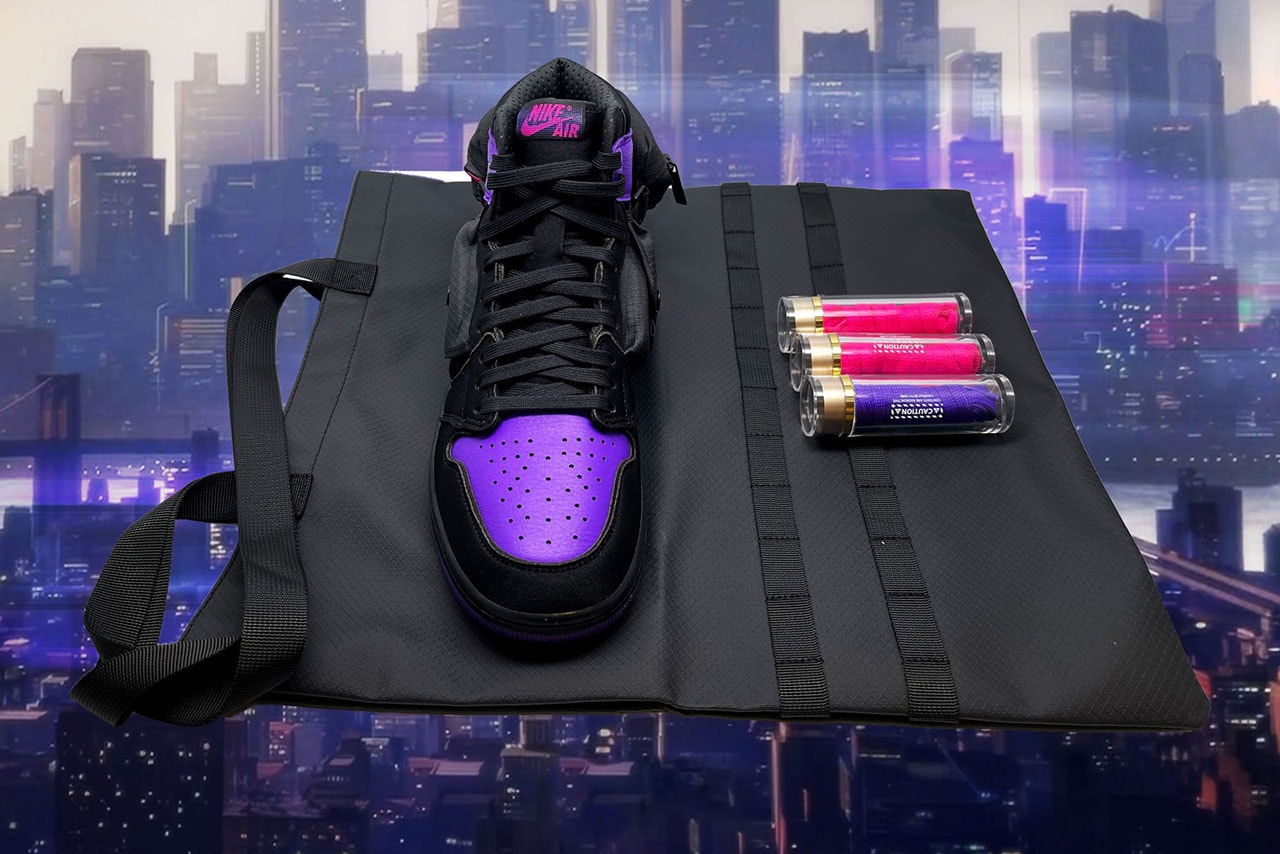 Image via Solesavy
Disclaimer: We aim to provide the latest updates in the fashion world. However, Hype Vault cannot verify the reliability of any unauthorized leaks or rumors unless this information comes directly by the brands themselves.