Image via Masterchefian
Anticipated to be the silhouette's first non-monochrome release.
The sale of YEEZY products was resumed by adidas last week, and a number of launches were held throughout its various operational locations. This allegedly helped Ye earn more than $25 million USD on his first day of sales. But adidas' turbulent narrative is far from being finished. New hues, such as the recently-unveiled "MX Moon" colorway for the YEEZY SLIDE, are among the products that are still anticipated to hit store shelves.
In the past, the adidas YEEZY SLIDE has worn monochromatic ensembles that emphasise the form of the silhouette. However, since 2021, there have been rumours that the pair will add their mixed "MX" colours to the slip-on. Now that it's finally time for the YEEZY SLIDE to adopt many colours, a preview of it in "MX Moon" suggests that it will. Black and cream colours are incorporated throughout its EVA foam-injected construction, which has a light grey base colour.
The adidas YEEZY SLIDE "MX Moon" has not yet received a release date from the Three Stripes as of this writing. As the firm continues to liquidate its remaining inventory, expect it and other adidas YEEZY products to ship via adidas CONFIRMED in the upcoming months.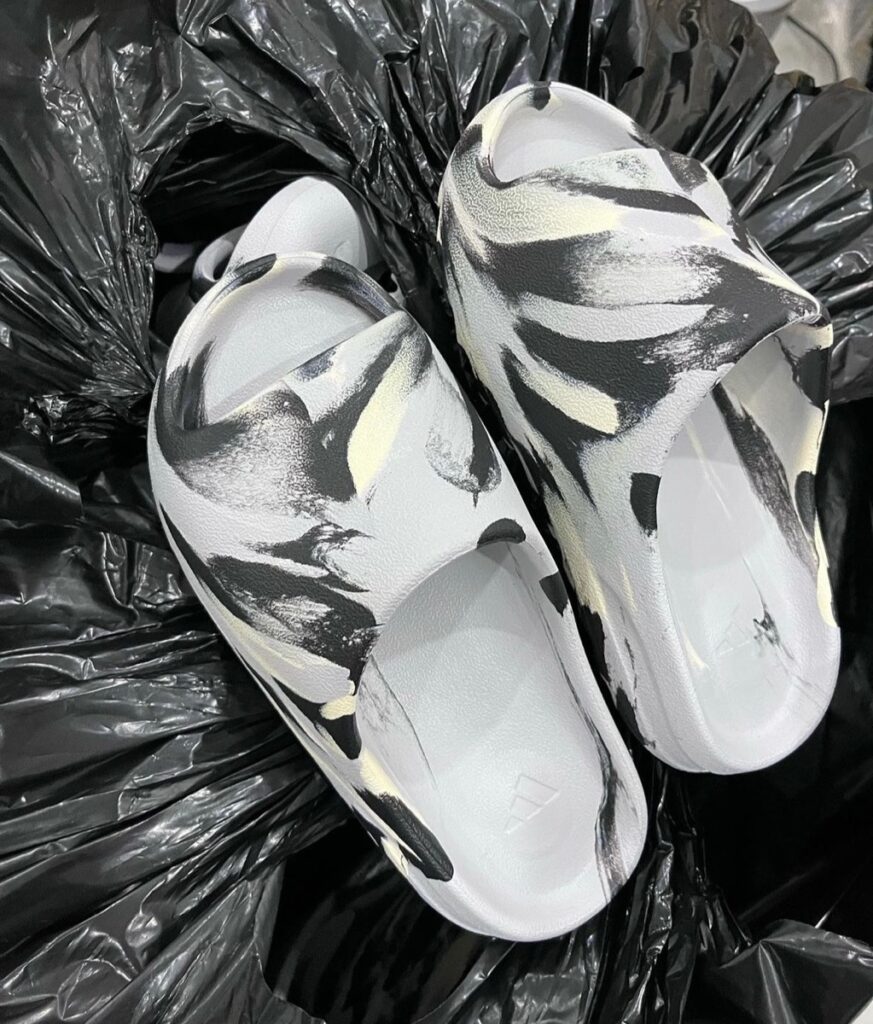 Image via uptodate.tokyo
Disclaimer: We aim to provide the latest updates in the fashion world. However, Hype Vault cannot verify the reliability of any unauthorized leaks or rumors unless this information comes directly by the brands themselves.