Image via Nike
A smooth piece in the Spartans-friendly colour scheme.
Nike won't reduce the vast amount of Dunks being produced as long as they keep selling out. Even though it feels like we've seen the sportswear brand style the model in innumerable colorways, the Beaverton-based label always manages to come up with a new one. Its iconic "Be True to Your School" series has recently been steadily returning to the forefront with a modest aesthetic change: satin uppers. After the "Goldenrod" and "UNLV" colorways were revealed, the Dunk was unveiled with a design that was inspired by Michigan State.
The basic layer's construction has undergone the most change in this. The toe boxes, side panels, and heels have been constructed with a satin material rather than the customary leather. The Swooshes, laces, internal liners, overlays, and Nike branding on top of the tongues and heels are all coloured a Spartans-friendly shade of green. Crisp white is used on the toe boxes, quarter panels, tongues, and collars to balance out the colour scheme. To complete its Tom Izzo-approved look, the midsoles are left colourless and sit on green treading below.
Keep a close eye on the calendars of specific shops and Nike as these are anticipated to release in the upcoming weeks.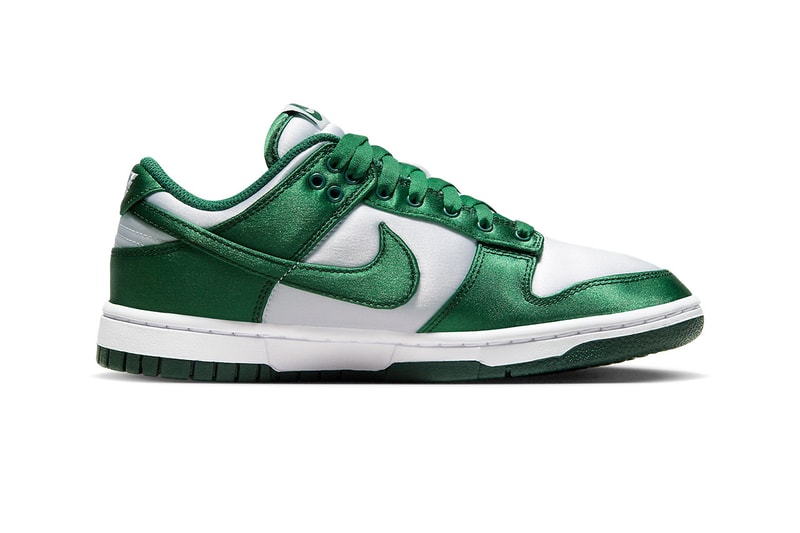 Image via Nike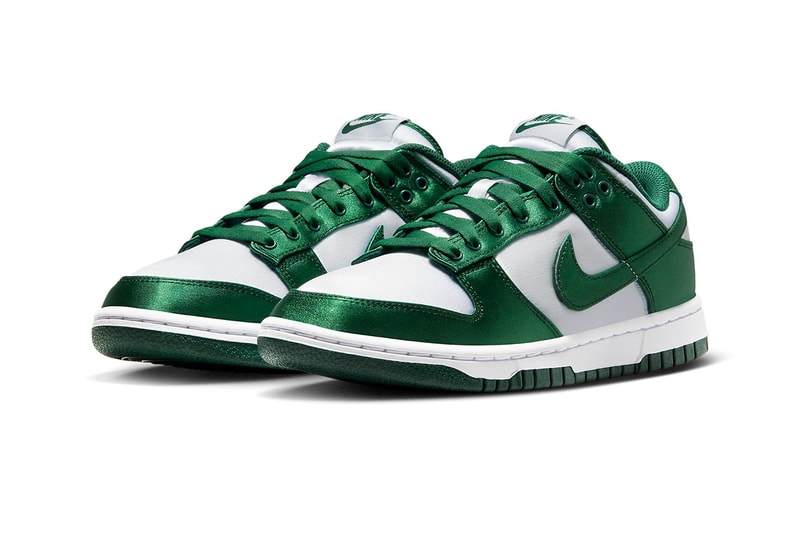 Image via Nike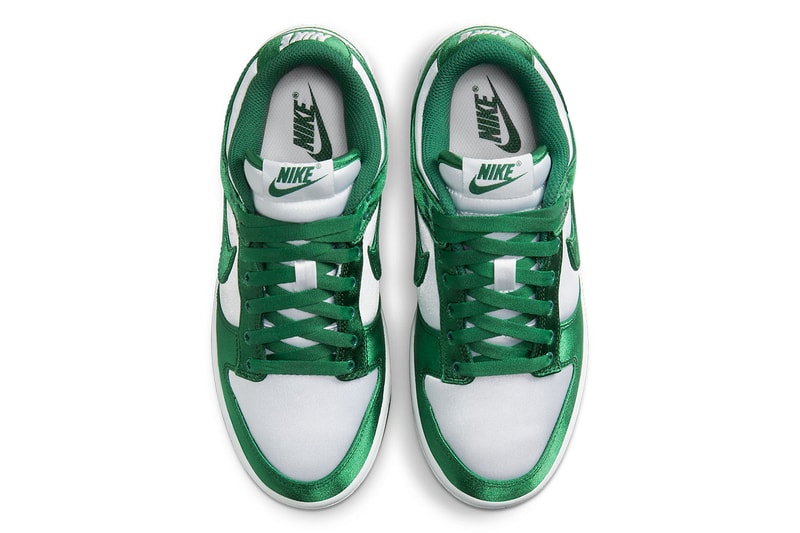 Image via Nike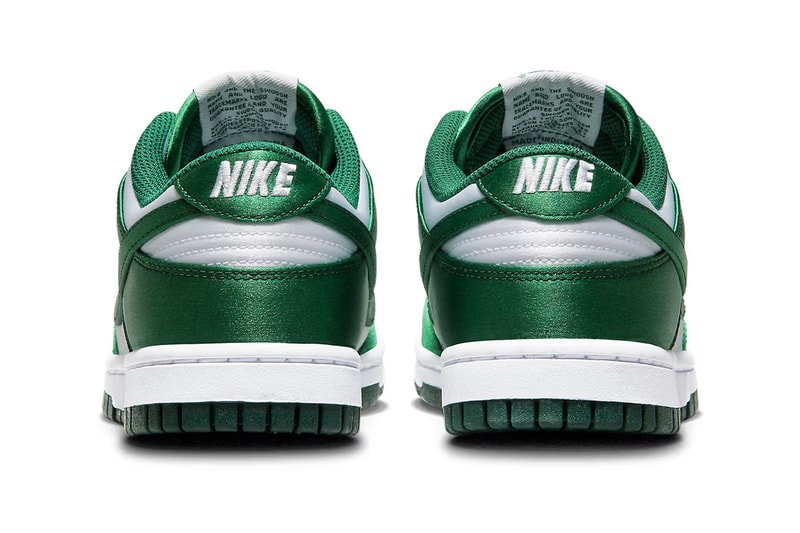 Image via Nike
Disclaimer: We aim to provide the latest updates in the fashion world. However, Hype Vault cannot verify the reliability of any unauthorized leaks or rumors unless this information comes directly by the brands themselves.