Image via Nike
With a sparkling "N" lace charm.
The release of the Barbie movie has led to marketers capitalizing on the trend with a variety of thematic products. With the release of a pair of Air Max Scorpions last month that would be ideal for the fictional character, Nike  made the decision to ride the excitement wave. The pink presentation with stars has now arrived on the Dunk Low.
This time, stars appear at the midfoot on a washed pink suede basis, and hot pink leather overlays also draw attention, but not nearly as much as the lace charms do. A unique "N" gigantic lace charm with a script font appears on both the left and right shoes, connecting the overall concept together. In keeping with this design, the thematic tongue logo has stars as a background, matching the pair's starry transparent pink outsole.
If you want to rock the Barbie movie at your local theatre, wait for further information on the release date of this pair. In the upcoming weeks, Nike and a few select shops are expected to debut this Dunk Low along with other trainers that feature the motif.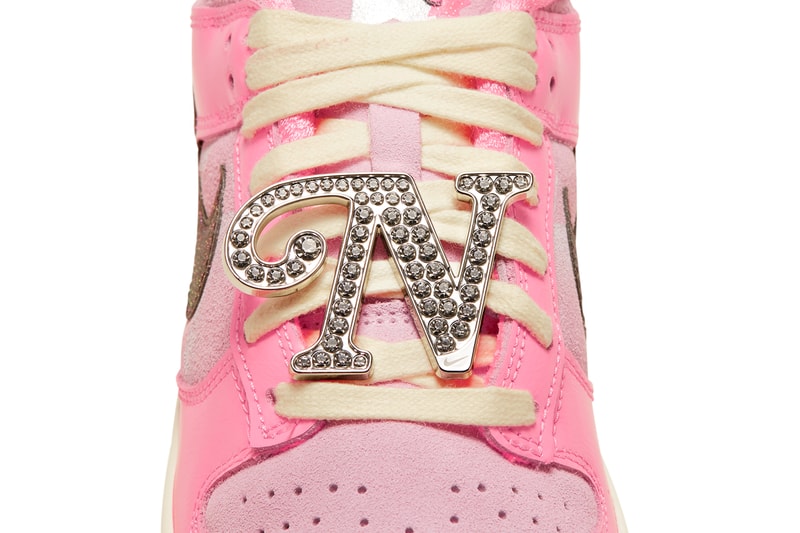 Image via Nike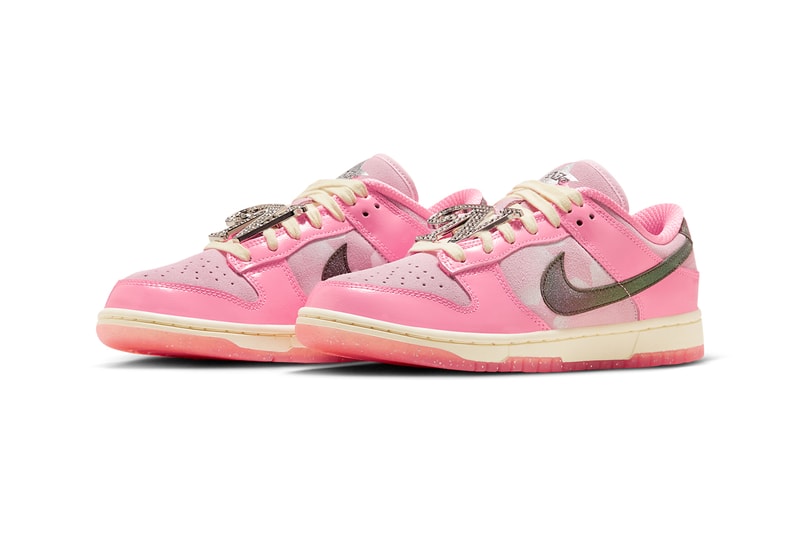 Image via Nike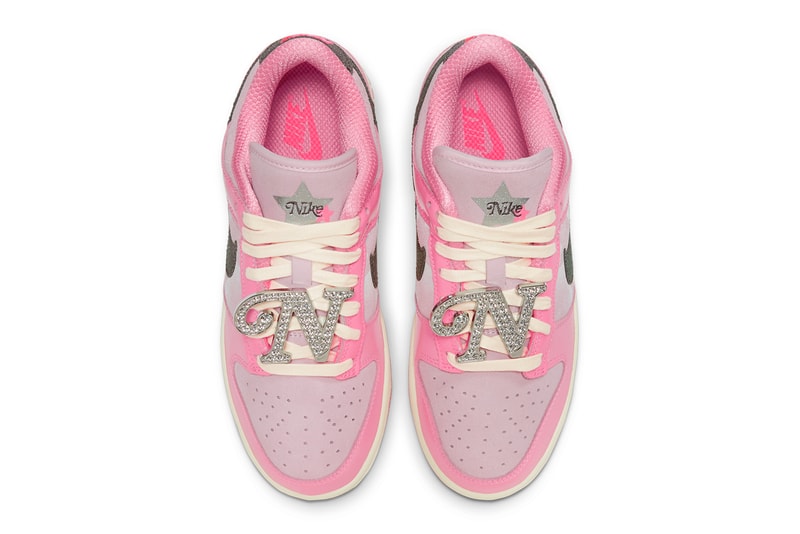 Image via Nike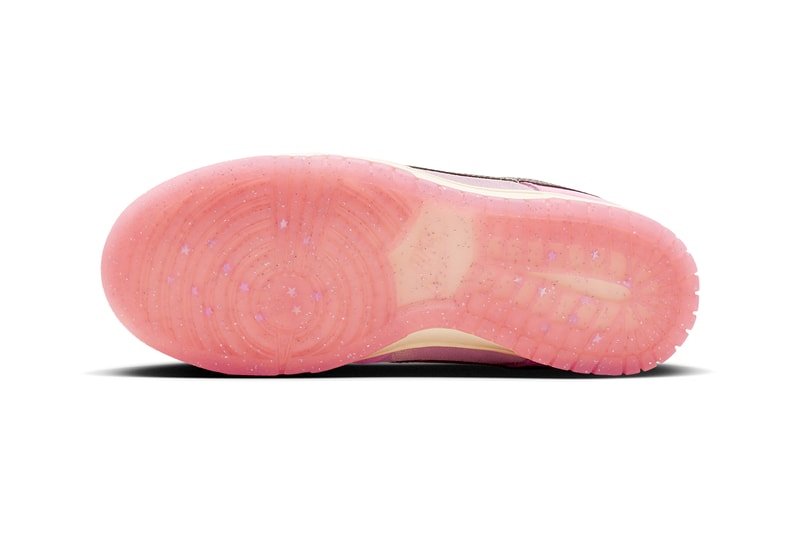 Image via Nike
Disclaimer: We aim to provide the latest updates in the fashion world. However, Hype Vault cannot verify the reliability of any unauthorized leaks or rumors unless this information comes directly by the brands themselves.