Image via Cartoon Network / Nike
The "Blossom" hue has been made public, and it provides a hint as to what kind of design the "Buttercup" and "Bubbles" pairings might adopt.
The Powerpuff Girls and Nike SB are collaborating on a project that will be released later this year, according to claims from sneaker insiders. 
"I'm so thrilled to collaborate with a fantastic studio to create new characters and tales for two of my favourite works! Original Creator Craig McCracken has reboots of the Powerpuff Girls and Foster's Home for Imaginary Friends in the works, he said in July.
In addition to the animated adaptation, The Powerpuff Girls will make a comeback in a live-action version starring Yana Perrault, Chloe Bennett, and Dove Cameron as Blossom, Bubbles, and Buttercup, respectively. The show was originally scheduled to begin in 2021, but the CW has decided to rewrite it and push back the debut date indefinitely.
The 'Blossom' sneaker was revealed by sneaker leaker @thesolessorcerer and references to its counterpart Powerpuff Girl with a bright pink colour scheme and orange accents that reference her hair. The look is then finished by enlarging the heel tab and embroidering one of Blossom's eyes on it (only the left shoe is depicted in the image, hinting that the right shoe will probably complete her countenance).
Although the "Bubbles" and "Buttercup" pairs haven't been seen, it's likely that they'll have a similar design aesthetic and emphasise the colours of their respective characters. The release status of the collection has also been the subject of rumours on the sneaker internet, with reports claiming that just one of the three colorways would be made generally available while the other two are significantly more limited and will only be released through specific channels.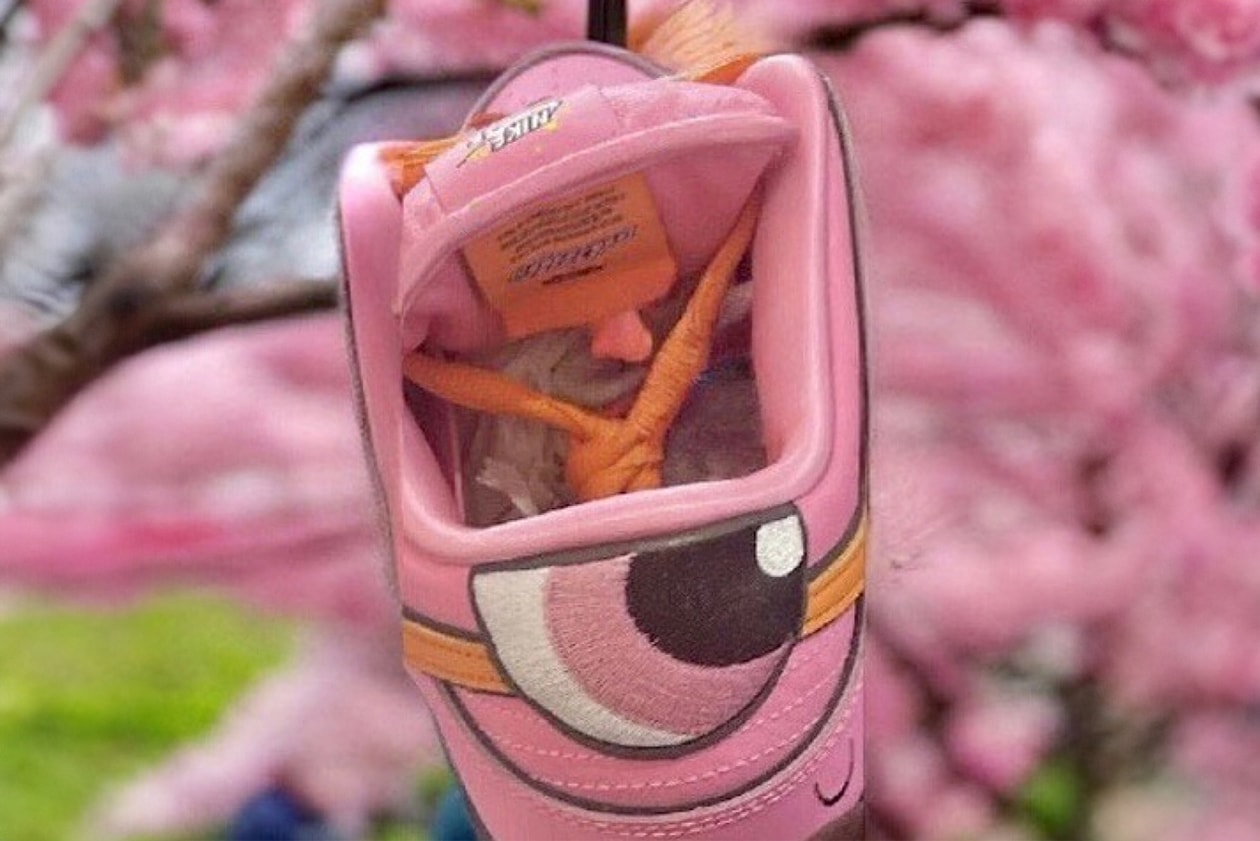 Image via thesolessorcerer 
Disclaimer: We aim to provide the latest updates in the fashion world. However, Hype Vault cannot verify the reliability of any unauthorized leaks or rumors unless this information comes directly by the brands themselves.