Image via Yoon Ahn
The most recent news regarding the duo's collaboration since Yoon Ahn originally hinted to it in April.
Yoon Ahn, the creative director and co-founder of AMBUSH, first hinted at the existence of a sample pair of the collaborative Nike Air More Uptempo Low in late April.
The partnership itself is not surprising because AMBUSH has maintained a consistent relationship with the renowned sportswear brand, resulting in a number of successful products like its innovative twists on the Air Force 1 and apparel collections inspired by football.
The Uptempos had a three-toned colour scheme in the sample that Ahn posted in April, with a bright beige top, black midsoles and embellishments, as well as yellow accents on the big "AIR" writing and "AMBUSH" logo at the heel.
The newest leaks, however, point to a completely different shoe, with the biggest distinction being that the next AMBUSH Uptempo is expected to be low cut, which would be a first for the silhouette. The purported pair will be completely black with white accents on the insignia present throughout, among other distinctions.
Although there is a lot of conjecture, fans shouldn't have to wait too long to learn what AMBUSH and Nike have in store, as Ahn stated on Instagram Stories, "Stay tuned for tomorrow! Not shortly after publishing the post below, Nike women's new chapter was officially launched.
Yoon Ahn's AMBUSH has been hard at work on Nike's Air More Uptempo, it has been disclosed during the past few months. The pair unveiled their initial "Limestone" colorway at the start of August after modifying it into a low-top. Since then, an image of a "Lilac" colorway has become more clear, and Ahn has now revealed the existence of the "Black/White" pair that was first revealed in July. Enjoy one last look at the pair below as we anticipate it to go on sale for $190 USD at Nike, SNKRS and a few other select stores towards the end of the year.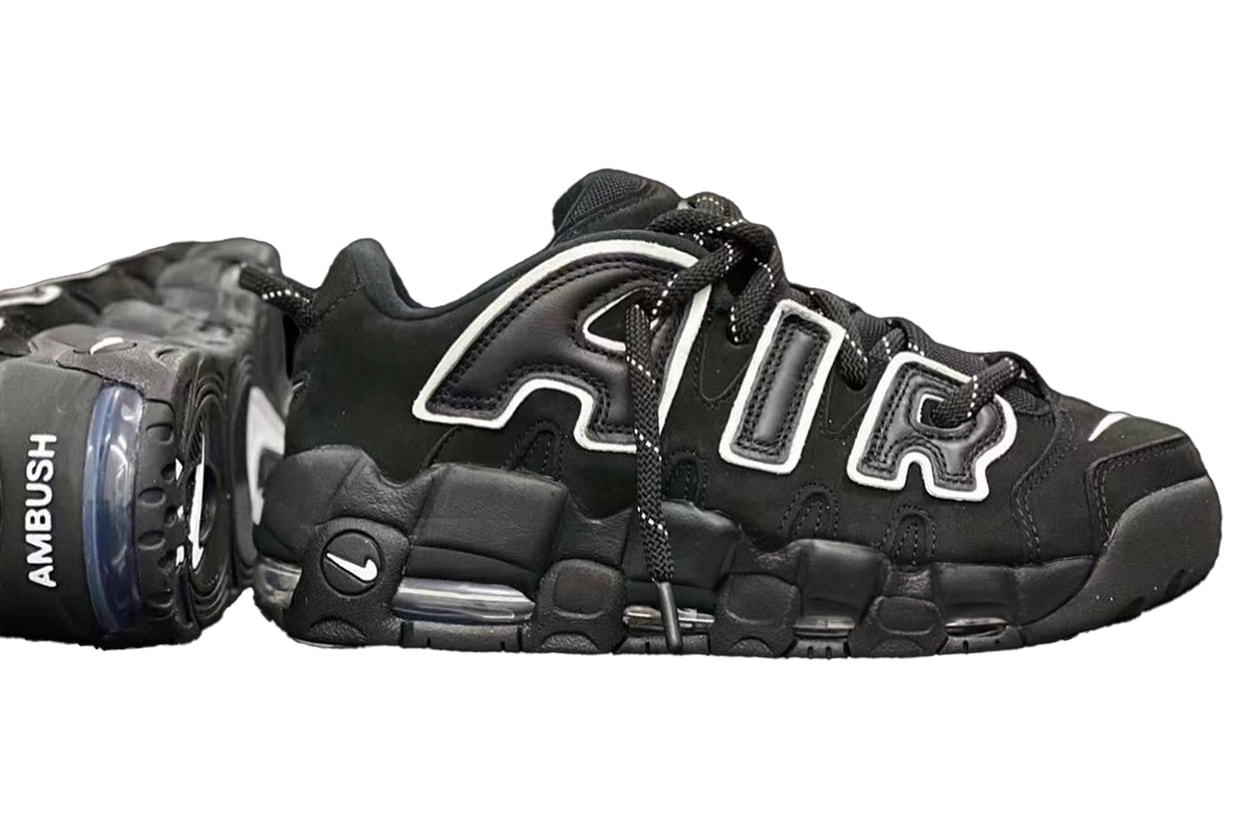 Image via Kicksdong
Disclaimer: We aim to provide the latest updates in the fashion world. However, Hype Vault cannot verify the reliability of any unauthorized leaks or rumors unless this information comes directly by the brands themselves.