Image via Nike
Virgil Abloh's Off-White company apparently has more styles coming in 2022, but this time in the form of a mid. The two brands have already released a number of collaborative Nike Air Force 1 Lows in the past several years, including this summer's "Lemonade" version.
The impending relationship contributes to the legacy of the productive alliance. Unlike Abloh's other Air Jordan endeavours, the predecessors of the updated Air Force 1 didn't immediately become bestsellers, but they did help pave the way for subsequent initiatives. Bruce Kilgore's initial design was modified by the warped midsole and spike-filled outsole, while Off-was White's strengthened by additional lacing and zip-ties. A new candlestick emblem was also added to the lateral heel of Abloh's "Pine Green" design, which is unquestionably a reference to the Illinois native's brilliance. Together, each element contributed to the enduring impression that Virgil Abloh and Off-White made on the trainer world.
The "Pine Green" Off-White x Nike Air Force 1 Mid is currently scheduled to debut on April 28, however it's still conceivable that date could alter before then. In the meantime, check out more photos below.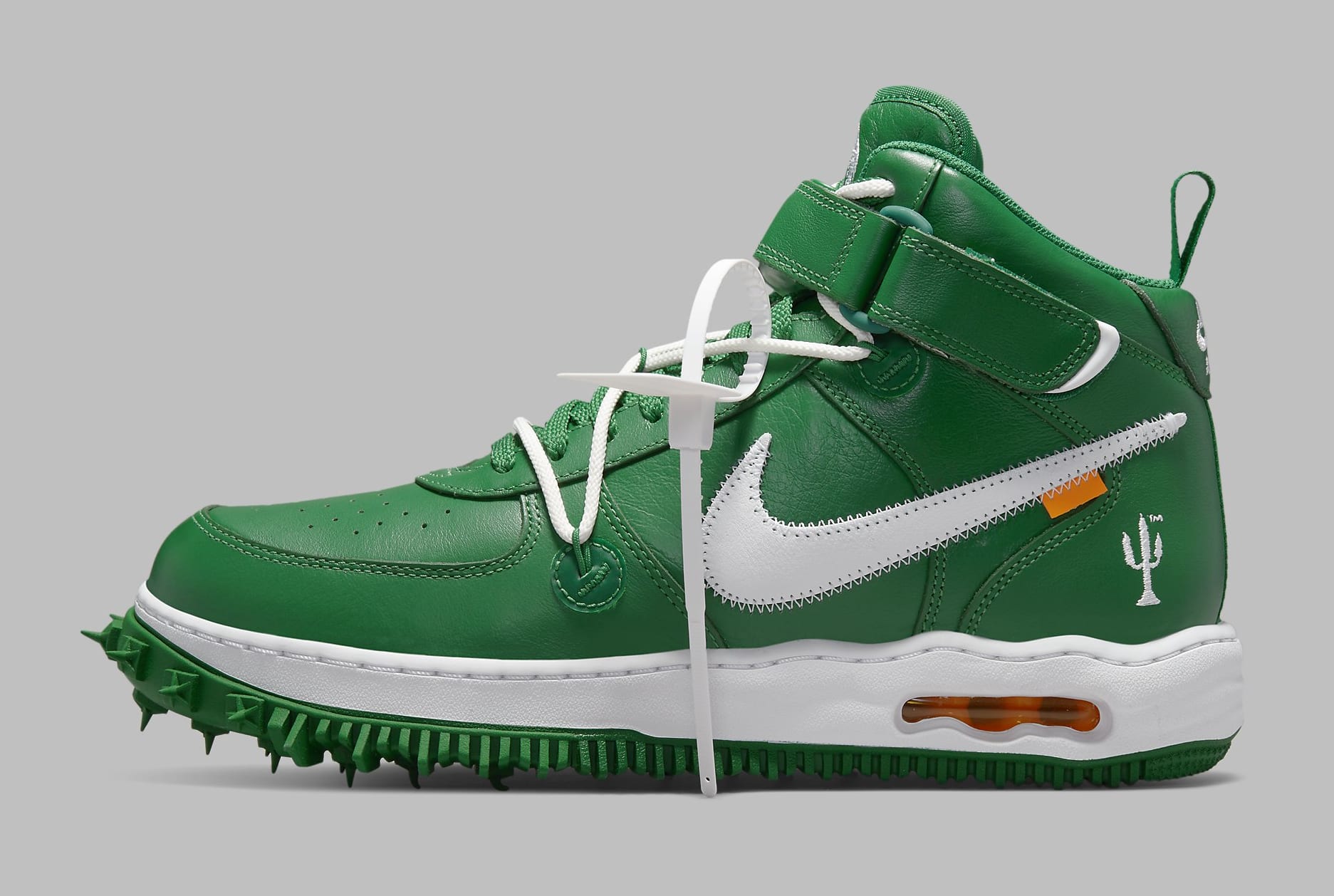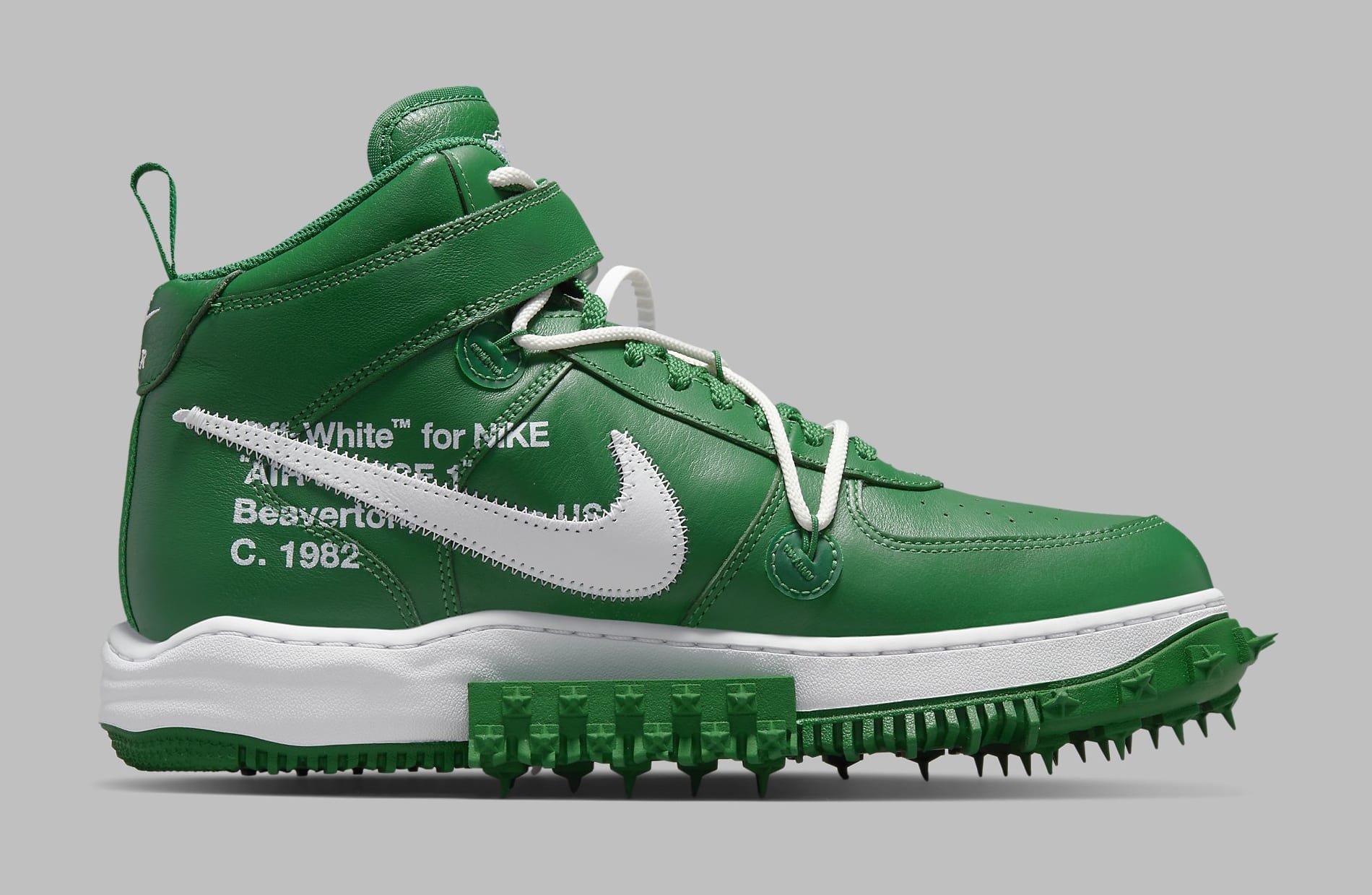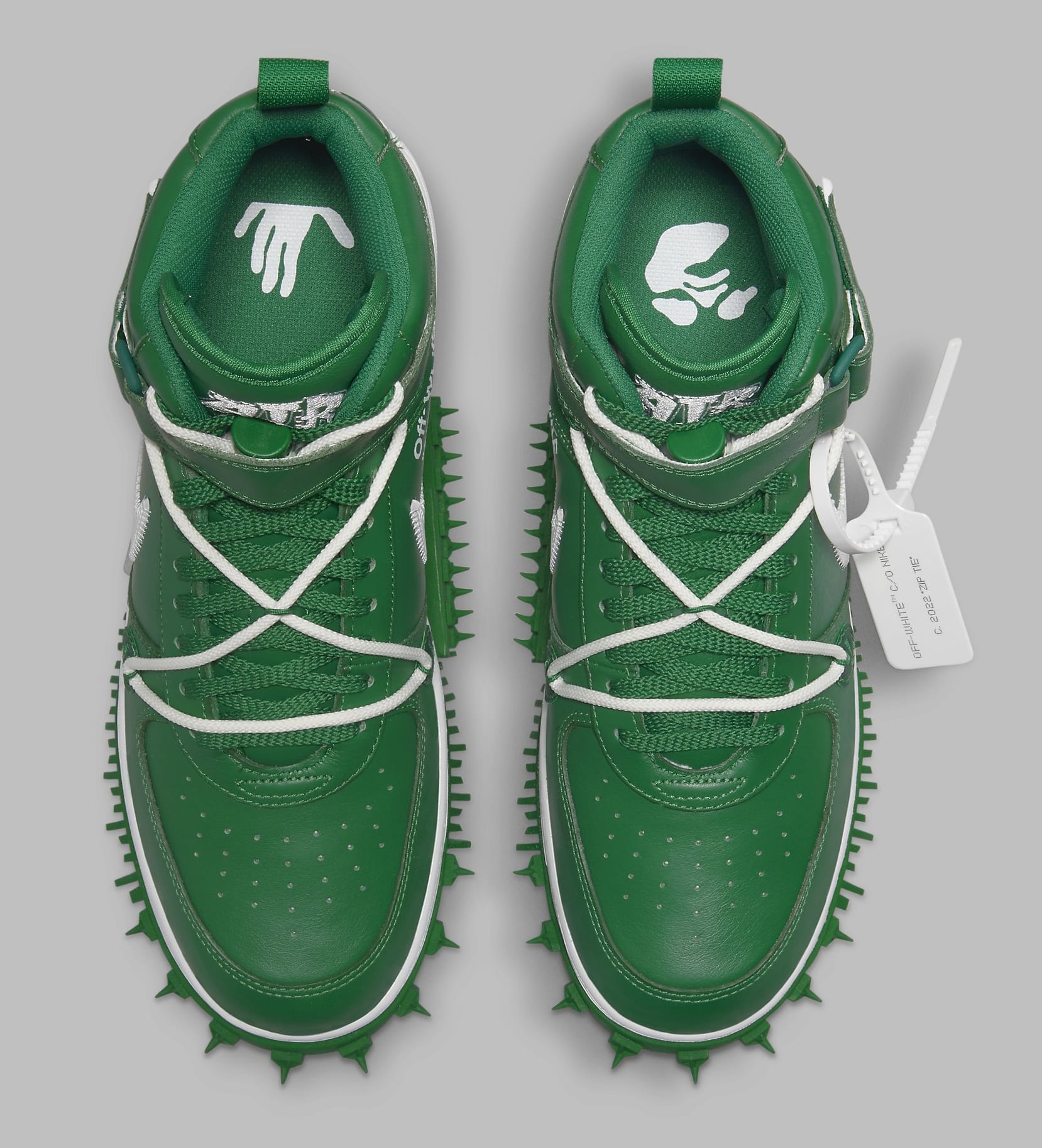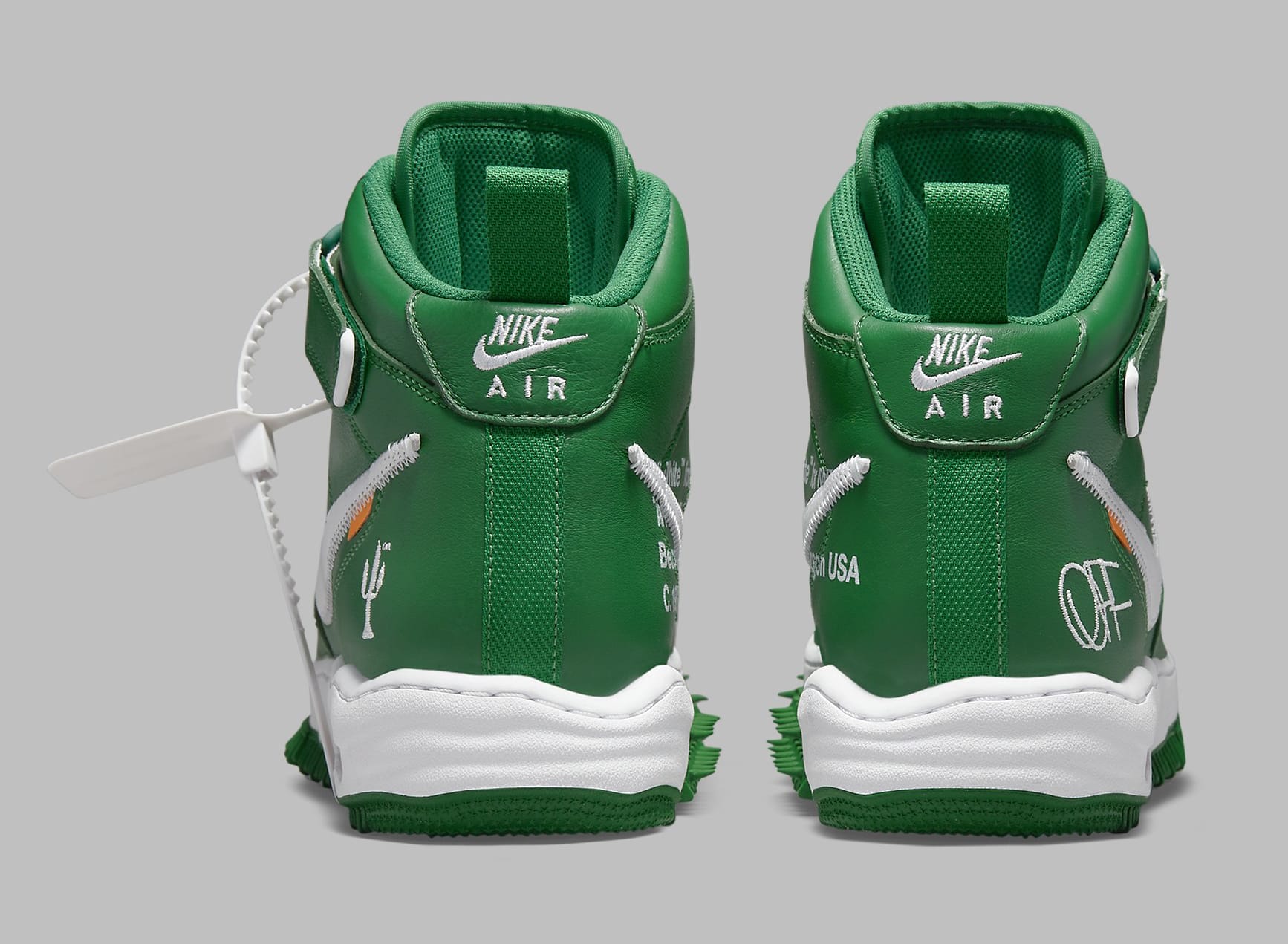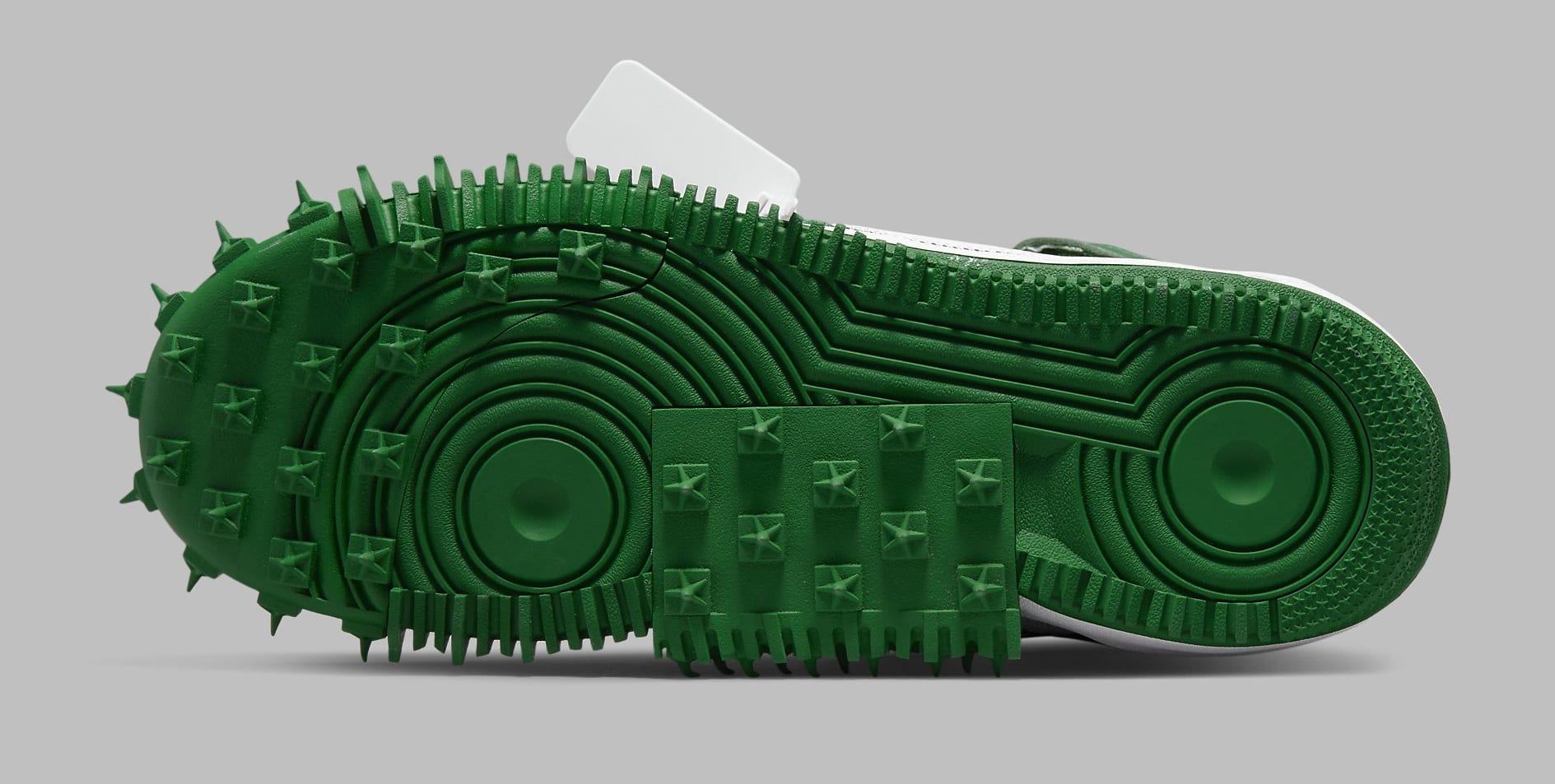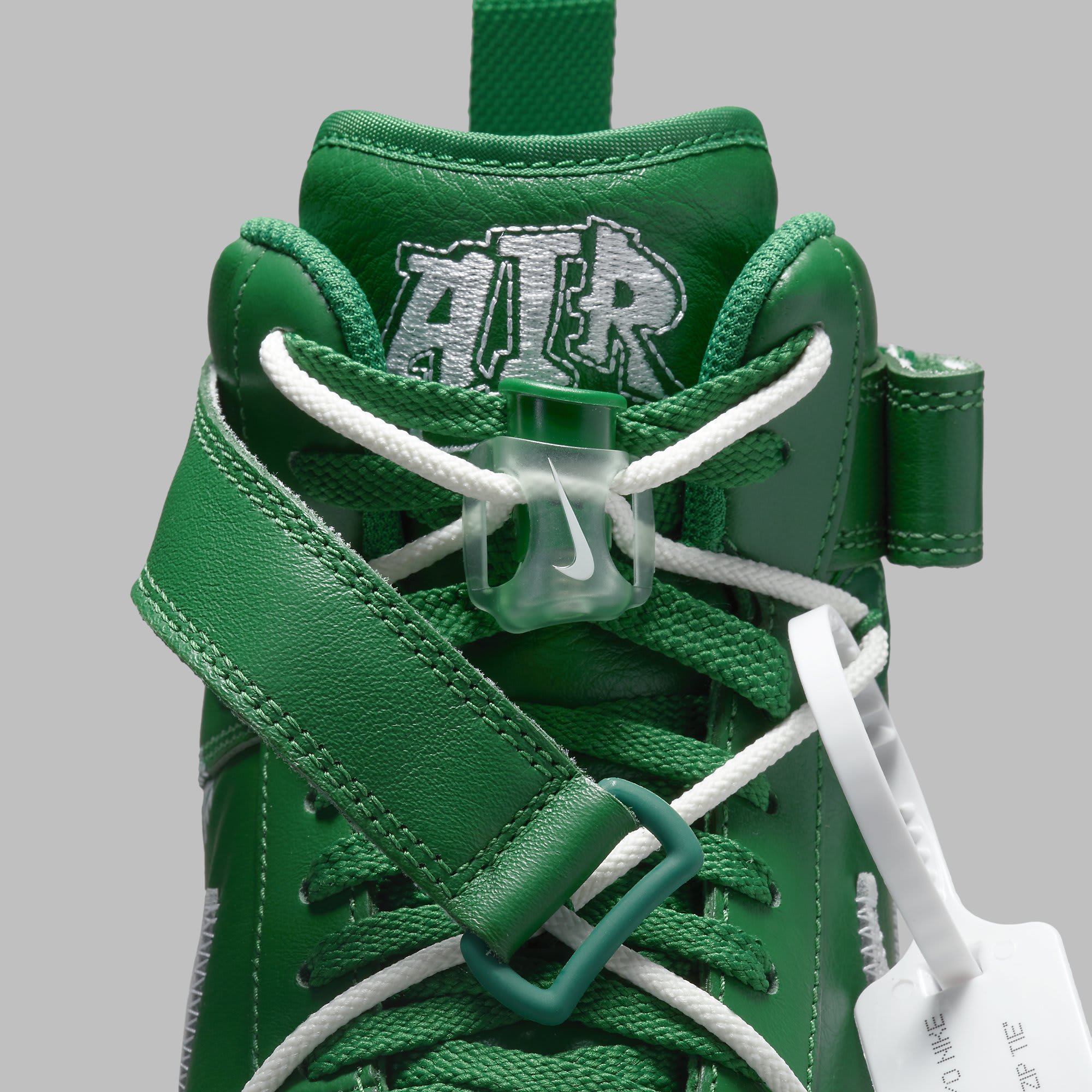 Image via Nike
Disclaimer: We aim to provide the latest updates in the fashion world. However, Hype Vault cannot verify the reliability of any unauthorized leaks or rumors unless this information comes directly by the brands themselves.